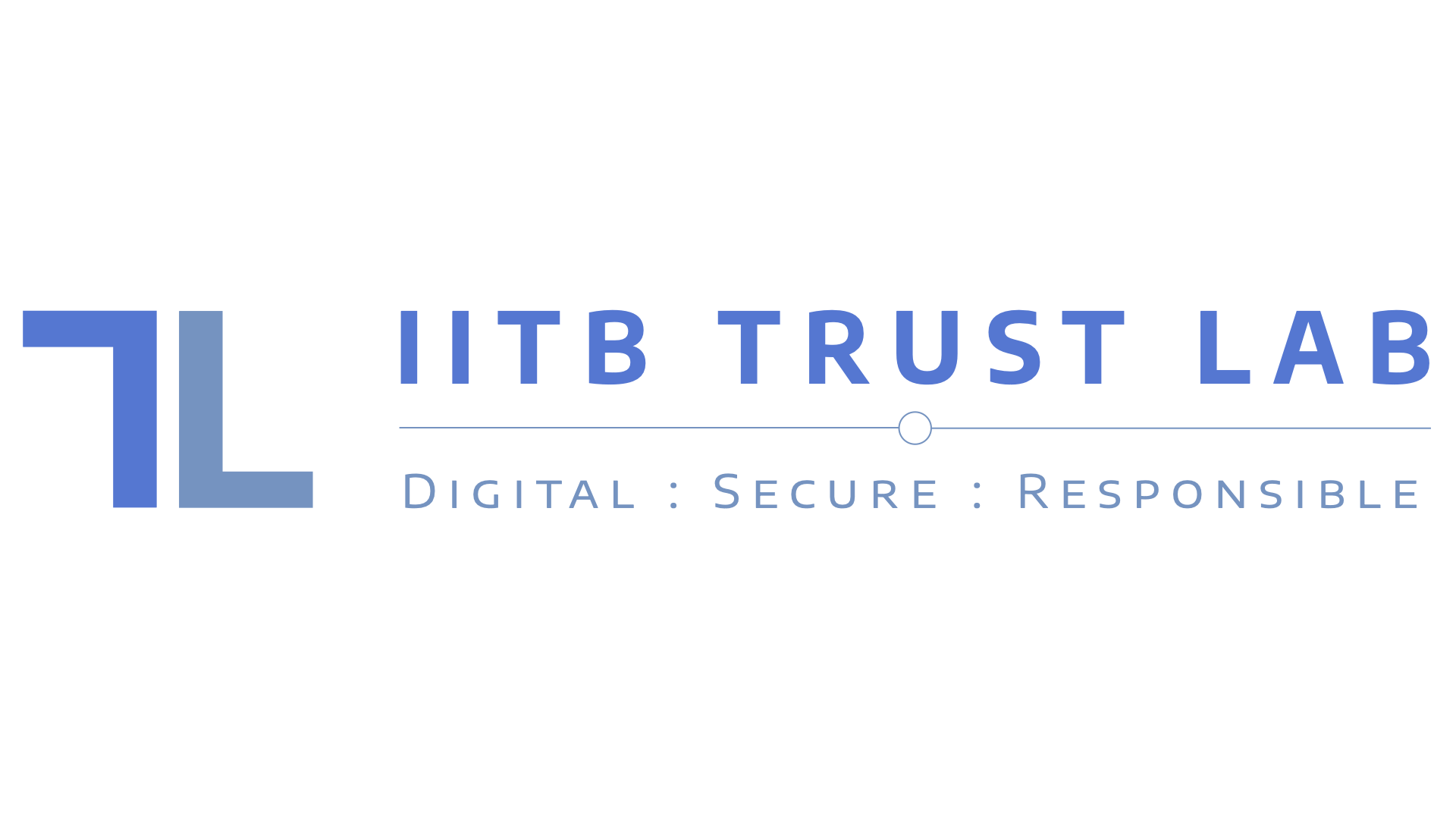 Towards a
Science of Trust
Bringing together experts from multiple disciplines
Translating
Science to Technology
Fostering an
Ecosystem
Education. Awareness. Resources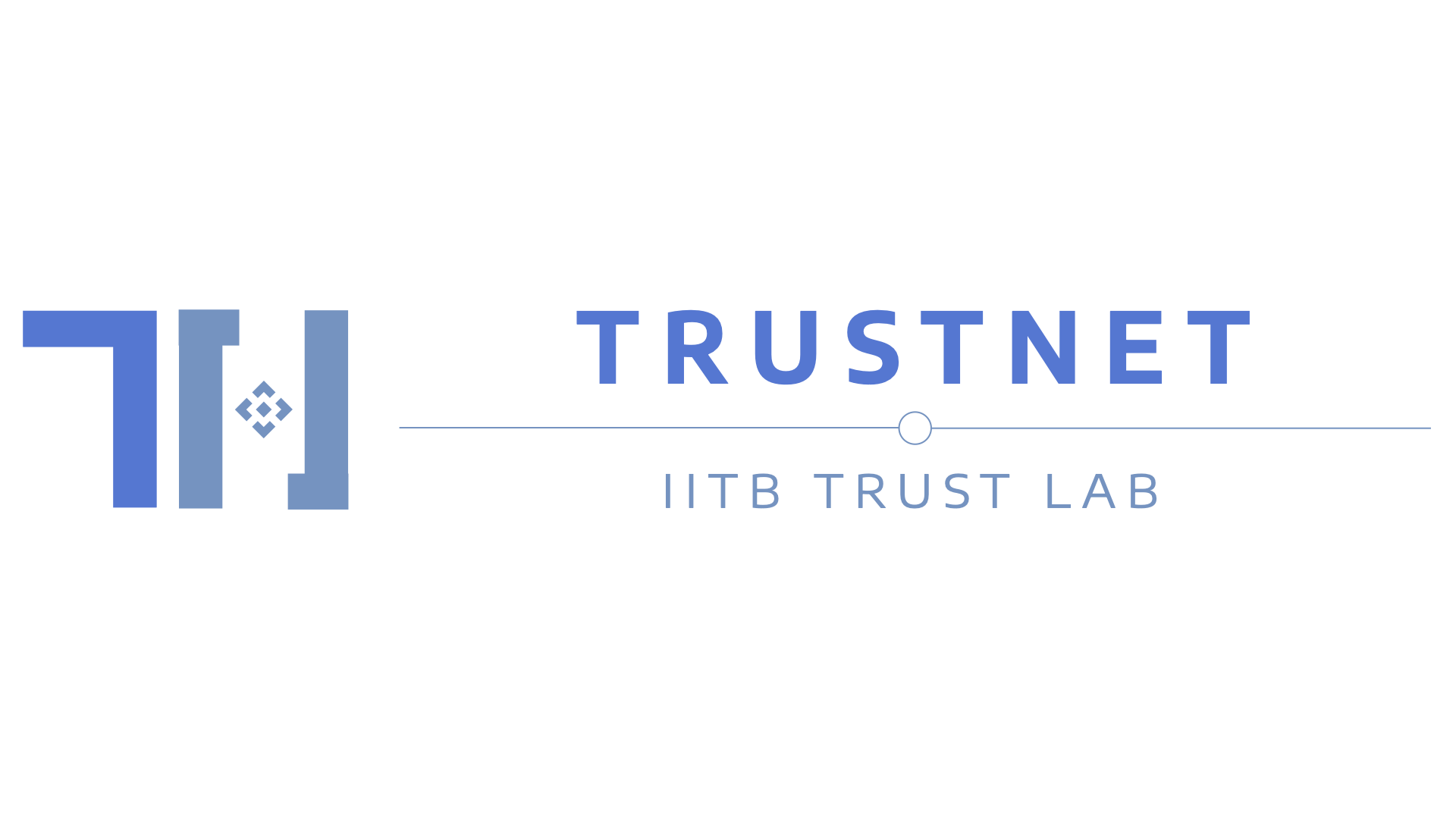 IITB Trust Lab took shape when IIT Bombay's expertise and vision for leading the country in the area of digital trust was backed by alumnus Dr. Shridhar Shukla with a farsighted donation.
Hear about it from some of the people behind the Trust Lab.
Director, Indian Institute of Technology Bombay
We now live in a predominantly digital world. Almost every aspect of our lives – whether it is our home, education, job, travel, and more – leaves behind a digital footprint. And while a digitally interconnected and globalised world is convenient and reduces distances between people, it also brings with it many troubling safety and security issues.
This is why safety, security, privacy, population-scale usability, citizen empowerment, critical information security, access, etc., are fundamental enablers for a safe, prosperous society and nation.
IIT Bombay's Trust Lab will develop state-of-the-art theories and practices in digital trust frameworks in academia, industry, and government. It will develop processes for seemlessly translating science to technology, develop synergies between various pockets of excellence already present in the country through TrustNet, develop resources for digital enterprises, and much more.
The setting up of the Trust Lab at IIT Bombay is a timely addition to the Institute's determined path toward excellence. We are extremely grateful to Shridhar for his foresight, vision, and extraordinary generosity in partnering with the Institute on such a critical issue dominating the world today. We are also excited that the lab will be spearheaded by another IITB alumnus, Prof. Manoj Prabhakaran, Department of Computer Science and Engineering.
IIT Bombay has always led from the front when it comes to developing solutions for nationally critical issues, especially within science and technology. The setting up of the Trust Lab embodies IIT Bombay's commitment to fulfilling that role in the area of digital trust and we are confident that it will substantially impact the digital trust ecosystem in our country.
To be a leading contributor to the enterprise of making our digital environment trustworthy.
Enabling world-class research and collaborations, through research grants and specialised activities


Revolutionising Digital Trust education in India through TrustNet


Identifying and executing high-impact development projects


Outreach activities


Seeding and nurturing technology start-ups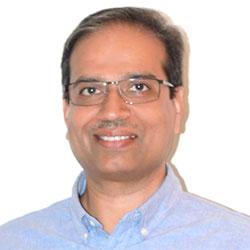 Co-Founder & Chairman, kPoint Technologies
Dr. Shridhar Shukla's experience spans a broad spectrum – ranging from research and academia to technology development, corporate leadership and entrepreneurship. He is a co-founder of kPoint Technologies, a company incubated at GS Lab, also co-founded by him. kPoint offers a SaaS video engagement platform for businesses and GS Lab offers software product engineering services.
Shridhar has served as a Computer Engineering faculty member at the Naval Postgraduate School, California. He has served as a whole-time Director and Chief Operating Officer at Persistent Systems. His areas of specialization have been cloud-native video, identity management, multicast networking, and distributed systems.
After recently completing his corporate career, Shridhar now spends his time on two areas – digital trust technology and bringing teacher-centricity back in schools – which he believes are fundamental to the societal and national well-being.
Shridhar is a B.Tech. EE (1983 IIT Bombay), M.S. EE (Virginia Tech) and a Ph.D. ECE from North Carolina State University. He is a Distinguished Service Awardee of IIT Bombay, and has served as a Chairman of the IITB Alumni Association.
Shridhar is married to Gauri. They live in Pune. Their son, Aditya, is an applied psychologist and musician. Their daughter, Rohini, is a Fullbright scholar and Ph.D. candidate at Columbia University, New York.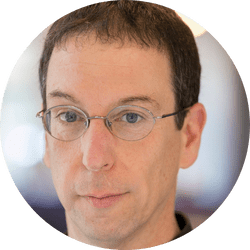 Dan Boneh
Dr. Boneh is a Professor of Computer Science at Stanford University where he heads the applied cryptography group and co-directs the Computer Security Lab. Dr. Boneh's research focuses on applications of cryptography to computer security. He is the author of over 200 publications in the field, and is a recipient of the 2014 ACM prize and the 2013 Godel prize. In 2016 he was elected to the National Academy of Engineering.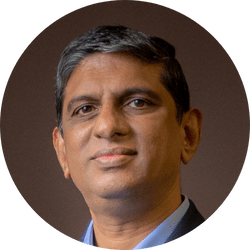 Sanjay Jain​
Sanjay is a partner at the Bharat Innovation Fund, which invests in early stage companies that use Intellectual Property as a business differentiator. Sanjay is also the Chief Innovation Officer at CIIE.Co, where he leads efforts to help create, promote, and encourage entrepreneurship in areas around digital technology. In this role, he leads the efforts at the Bharat Inclusion Initiative to bring more people into the formal economy, and workforce in India. Sanjay Jain is also a fellow at iSPIRT, the software product industry think tank. He has been one of the key contributors to help create, and evangelize various government apis, which are collectively referred to as the India Stack. These APIs have lead to a digitization of various processes, enabling them to go paperless, cashless and presenceless. Sanjay is also the chair of the technology committee, for the Modular Open Source Identity Platform - MOSIP - that helps user organizations such as Governments implement a digital, foundational ID in a cost effective way, while embracing the best practices of scalability, security and privacy harnessing the power of open source. During his career, Sanjay has been responsible for the development of many large scale, high impact systems. As a volunteer with iSPIRT, he worked with NPCI to define the Unified Payment Interface. UPI has grown to be one of the largest digital payment systems in India. He was the Chief Product Manager at the UIDAI, where he led the product development efforts from its early days till well after the launch. The UIDAI has issued over a billion numbers to Indian residents. He was also responsible for the creation and launch of Google Map Maker - a crowd-sourced mapping product that is responsible for Google Maps data for 170+ countries (including India). Sanjay holds an M.S. in Computer Science, from the University of California, Los Angeles and a B.Tech in Computer Science & Engineering from the Indian Institute of Technology, Mumbai.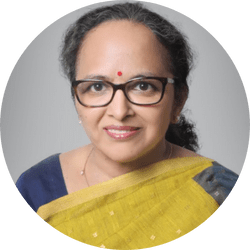 Rama Vedashree
Ms. Rama Vedashree is a former CEO of Data Security Council of India. Prior to moving to DSCI she was Vice President, NASSCOM leading all initiatives in Domestic IT, eGovernance and Smart Cities among others. At NASSCOM, she has also led the Healthcare initiative in partnership with apex Health Sector body, NATHEALTH and the NASSCOM-DSCI Cyber Security Task Force. With a rich and varied experience of 35+ years in the Industry, she has had long stints at NIIT Technologies, Microsoft and General Electric.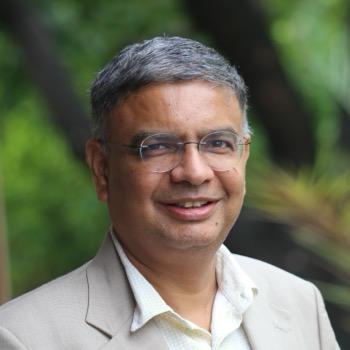 Umesh Bellur
Co-Principal Investigator
Umesh Bellur holds a Ph.D. from Syracuse University, Syracuse, NY, USA. He is a professor of Computer Science and Engineering at IIT Bombay. Mr. Bellur has worked with various organizations including TCSI Corp, Oracle Corp, Covad Comm. Corp, Collation Inc. in California and was a member of Technology Advisory Board for the SEBI, SBI, Clearing Corporation of India and NSDL. He is currently serving as director on Board of Central Depository Services (India) Limited and National Payment Corporation of India (NPCI). Current research interests revolve around Serverless clouds and Blockchains.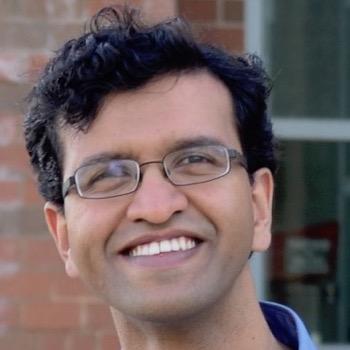 Manoj Prabhakaran
Principal Investigator
Manoj Prabhakaran is the Vijay and Sita Vashee chair Professor in the Department of Computer Science and Engineering at the Indian Institute of Technology (IIT) Bombay. His research interests span theoretical cryptography, information security and various topics in theoretical computer science and information theory. Prior to joining IIT Bombay he was an Assistant/Associate Professor of Computer Science at the University of Illinois, Urbana-Champaign, from 2005 to 2016. He received a Ph.D. in Computer Science from Princeton University in 2005. Manoj graduated from IIT Bombay in 2000, with a B.Tech in Computer Science and Engineering and the Institute Gold Medal. He has received an IBM Ph.D. Fellowship, an NSF CAREER award, a Beckman Faculty Fellowship, and a Ramanujan Fellowship. He is an Associate Editor of the Journal of Cryptology, a member of the steering committees for the Theory of Cryptography Conference and the Information Theoretic Cryptography Conference, and a member of the ACM India Cybersecurity Task Force.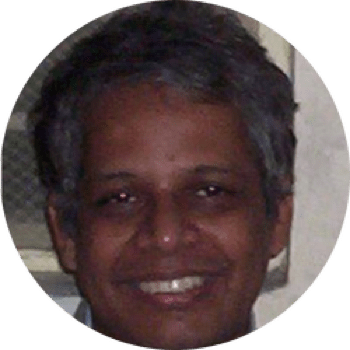 G. Sivakumar
Co-Principal Investigator
Prof. G. Sivakumar has been on the faculty of the Department of Computer Science and Engineering, IIT Bombay, since 1991. His core research interests are in the applications of Logic in diverse areas of Computer Science such as Artificial Intelligence, Software Engineering and Network Security. He is the Head of the Centre for Formal Design and Verification of Software (CFDVS) which undertakes projects related to design and verification of safety critical real-time systems. Such systems include computer based control systems used in nuclear reactors, space, avionics, process-control and robotics. Prof. Sivakumar has published over 25 papers in reputed journals and conferences. He has supervised 5 Ph.D. Theses and over 80 Master's theses. He has served as a member of IIT Bombay's Board of Governor's (2006-2007), and on the Governing Council of IDRBT since 2005. He was a Founder Member of the Open Source Software Resource Centre (with IBM and CDAC) and has Chaired the Committee on Interoperability Framework for Open Standards in E-governance. He has served as an Independent Director on the Board of Andhra Bank and NPCI. He is currently an Independent Director at CCIL, NSDL, IFTAS and IIBF. He serves on several Technical Advisory Committees including those of RBI, NPCI, CCIL, NSDL and SEBI. Prof. Sivakumar's other passions include chess, carnatic music and Sanskrit.